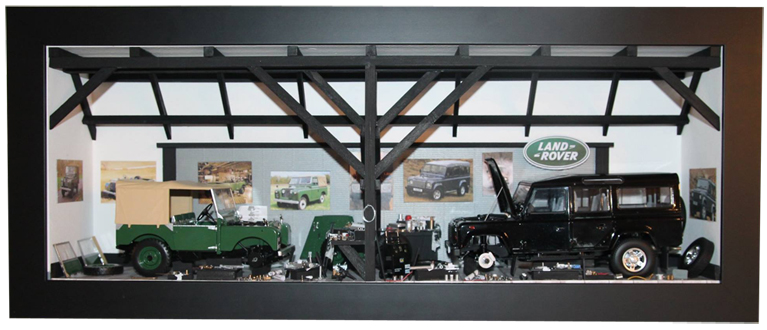 We are manufacturer of these « art shadow boxes », each piece is 100% handcrafted in our studio, nearby Barbizon, impressionist art painters village,in France.Each product comes with a certificate of authenticity, each piece is numbered & signed.

Our choice is offering high quality products, for clients' maximum satisfaction, with personalization, or /& custom creation service.
For example we can :
easily insert small « diplomas » with the name & specialty of the person to whom it's given , or any type of « dedicace » between buyer & recipient
In a car garage item :
"re paint" a specific car in a specific color, as long as you provide us the appropriate picture of the original car,
put the appropriate registration plate numbers,
put a name ,
reduce pictures, photos & insert them in the assemblage.
For a lawyer or doctor, if you provide us with a copy of the original diploma, or/& a photo of his-her graduation day, etc... we can reduce them & put them somewhere in the assemblage.
We can also create something really specific such as :
For a doctor who is a car fanatic & a golfer ,we can make an assemblage being half an office & half a garage, with a separating door, with a specific car...
in addition to this, we can personalize the item regarding one's profession
Do not hesitate to ask for this service, this is the small « PLUS » which makes all the difference for your clients.
 Your customers will never forget that YOU offer a special personalized service.